Voices of California Back To International Competition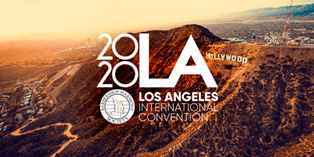 | | |
| --- | --- |
| Type of post: | Chorus news item |
| Sub-type: | No sub-type |
| Posted By: | Tim Huntsinger |
| Status: | Current |
| Date Posted: | Mon, Dec 30 2019 |
Voices of California is excited to announce that we eaned an invitation to compete in the 2020 International Contest in Los angelas, CA. This will mark the 5th time in 10 year that VoCal has had the honor of representing the Far Western District in this capacity.

VoCal wishes to thank each our of members, support system, our fans, and a special thank you to our director and music leadership that continue to push us to raise the bar. VoCal is working to make this contest a "GoldMedal Moment" for everyone that is part of the Vocies of California.

We look forward to sharing more information as we begin preparing for our journey. VoCal is very excited with what 2020 holds, out first trip to Europe, an upcoming cruise for our district contest, and now a trip to share the stage with the worlds best. VoCal looks forward to facing every opportunity with excitment, harmony, and brotherhood.

Stay tuned for more information....